Business & Personal coaching for everyone
Achieving a
Sense of Success
With many years of experience of Life Coaching as well as Executive and Corporate Coaching, we can help you tap into your full potential, help you find your direction and accomplish it.
We have found that self-awareness is the fuel for personal growth, allowing you to make positive changes in both your personal and/or your professional life and find your true happiness.
Everyone is born with unique talents, desires and motivations and we can coach you to bring these amazing qualities in alignment with your goals. To bring a strong sense of purpose and direction in your everyday life.
With proven tools and techniques, you can discover your true self, your true desires and manifest the life of your dreams.
Our mission is to provide a safe and powerful place for you to discover the answers you need to move forward personally and professionally with purpose and clarity.
How long have you been hearing whispers to make a change in your life?  Days, weeks, months or even years? No more waiting to begin your next purposeful chapter of your life?
Do you want to become the happiest person you know?  Start now and find your path to make your dreams come true together.
Business Success & Fulfillment
If you are passionate about your vision but need support to get you there, our 1:1 Business Coaching is designed to give you personalised high-level support at all levels of the company.
Are you enthusiastic about making specific changes in your personal life, but do not know where to start, come and have a chat and together we can make your dreams into a reality quicker than you think.
As a Life Coach and an Executive and Corporate Coach we can help you
Testimonials from the clients who changed their lives – for the better.
"Shama has been a great coach, she creates an environment where I can talk freely without fear of judgement, there is trust and respect. She is friendly and easy to talk to. She has help me process my overwhelm and get clarity on my goals. Through the coaching session, I was able to clearly see the next steps forward, it made me feel empowered and more serene. She has great listening skills and her ability to put me back on track has been extremely helpful when I would go off track."
"I felt that I was in a fog when it came to deciding what career path to persue. Shama has been a very good listener and very perceptive. She has been able to skilfully ask me the right questions that have drawn out the answers within myself and given me more clarity. By encouraging me to set long and short-term goals, Shama, through her coaching, has got me to a place where I know what I want to do and how I can get there - Thank you very much Shama."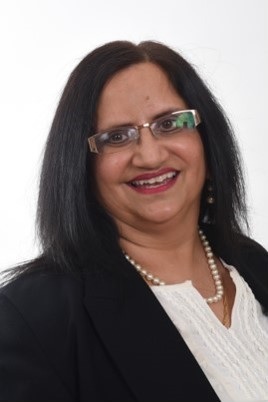 Personal Performance Coaching
Corporate and Executive Coaching        
English Enhancement
Warwickshire College
Maths Enhancement
Warwickshire College
Specific Learning Difficulties
East Berkshire College – Slough
Level 5 Certificate – Dyslexia
First Line Management
Institute for Leadership and Management
ESOL Subject Specialism
Warwick University                   
Level 5 – Specialism Certificate
QTLS
Institute for Learning
Qualified Teachers recognition
Oxford Brookes University
(PGCE) Post Graduate        
Certification in Education Degree         
Basic Skills Certificate
Warwickshire College
Literacy/Numeracy/ESOL
Level 5 Certificate 9282/1/2/3
Diploma in Computer Studies Warwickshire College                                  
I'm available on these social networks – feel free to ping me